We are open 7 days a week, from 07.00 a.m. to 22.00 p.m!
E-mail: alljunkremovals@gmail.com
Most companies that offer same-day junk removal service operate 7 days a week, 365 days a year. Junk removal service companies typically operate within specific jurisdictions, i.e., area of operation. As a consequence, junk removal service providers charge more for services outside their jurisdictions. However, the cost of same-day junk removal service primarily depends on two factors: -
Quantity of the junk that's to be removed, i.e., the total volume and weight of all waste items for disposal. In this regard, the greater the quantity of junk, the higher the cost of removal.
Type of waste to be removed, i.e., removing hazardous junk costs more because proper disposal requires the use of complex multi-stage recycling processes. Dangerous items, including asbestos tiles, lead pipes, fiberglass insulation, and so forth.
Procuring the services of a same-day junk removal company involves visiting the provider's website, filling out an inquiry form to get a quotation, and then placing an order for junk collection service.
House clearance is a waste disposal service offered to residential and commercial properties. A professional cleaning crew gathers up household junk, categorizes the waste items, and then hauls the waste to designated waste disposal facilities. Several UK waste disposal companies offer house clearance services within different London suburbs.
Typical household waste that house clearance companies help to dispose of properly include: -
Worn-out and Unused Furniture, such as couches, chairs, tables, dressers, cupboards, desks, beds, wooden chests, etc.
Old and Non-functioning Kitchen Appliances, such as fridges, microwaves, blenders, grinders, coffee makers, water dispensers, rice cookers, washing machines, etc.
Damaged Household Electronics, such as TVs, desktop lamps, ceiling fans, electric irons, space heaters, speakers, printers, computers, etc.,
Hazardous Building Material, such as Asbestos tiles, Lead pipes, PVC tiles, chemically-treated wood, fiberglass insulations and so forth.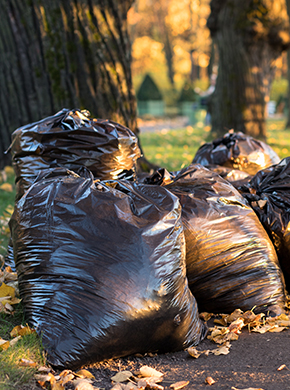 Garden rubbish clearance is a professional waste removal and disposal service for garden-related trash. UK waste removal companies offering garden rubbish clearance services typically handle multiple categories of garden-related trash, including: -
Landscaping waste, i.e., plant material generated during yard maintenance tasks, such as hedge trimming, tree pruning, grass mowing, garden weeding, branch lopping, crown trimming, and others. Landscaping waste includes mowed grass, leaves, branch cuttings, dead branches, twigs, fruit fall, etc.
Weather-related yard waste, including waste generated after fierce storms, such as broken tree branches, uprooted trees and shrubs, large twigs and leafy debris. Heavy leaf fall during autumn is also garden rubbish.
Any discarded items in the yard or garden, including broken flower pots, unused seed trays, rusty fridges, worn-out couches, broken ceramic sinks, rickety chairs, etc.,
The cost of garden rubbish clearance service primarily depends on the quantity of garden trash to be removed. Most waste removal service providers offer this service on a one-time basis and as a scheduled waste pickup service.
Renovation and construction projects typically generate large quantities of building waste requiring proper disposal. This building waste includes concrete slabs, broken tiles, steel construction bars, glass shards, stone blocks, copper fixtures, aluminum sheets, etc. Fortunately, builders' waste disposal companies collect waste from residential and commercial properties and then dispose of it at designated facilities. Builders' waste clearance is essentially a two-stage waste disposal service, i.e., waste collection followed by waste recycling.
Waste Collection: Builders waste clearance companies typically provide dumpsters rentals at the construction or renovation sites. The capacity of these dumpsters varies with large ones capable of holding up to 6000 liters of building waste. Once the dumpster fills up, professional work crews load it onto specialized trucks for transportation to designated recycling facilities.
Building waste recycling: Different types of building waste undergo different recycling and recovery processes, i.e., concrete waste is recovered and used to make durable side-walk tiles; steel waste is melted and reformed into steel sheets, wire mesh and construction bars; plastic, aluminum and glass waste is typically shredded and turned into raw material for new products.
Builders waste disposal companies, therefore, play a critical role in minimizing the impact of building waste on the environment.
Office waste clearance companies offer their services to high-rise offices, shared workspaces, industries, warehouses, shops, clubs and a myriad other clients. These specialized waste disposal companies handle a wide range of office-related waste, including: -
Furniture, i.e., faulty chairs, desks, tables, drawers, worn out lounge couches, filing cabinets, worn out carpets and so forth.
Electronics and Appliances, i.e., outdated desktop computers and laptops, unused laptops, broken desk lamps, faulty ceiling fans, non-functional water dispenser, mini-fridges, broken coffee makers.
Waste paper and cardboard, i.e., waste from shredded documents, cardboard boxes, waste Manilla, files.
Building materials, i.e., broken window panes, partitioning and ceiling materials such as plywood sheets, block board, chipboard and so forth.
Office waste clearance providers offer both scheduled and one-time office waste removal service. This service encompasses waste pickup followed by waste material reuse, recycling and recovery at designated waste disposal facilities. Most companies offering office waste clearance service operate within a predefined locale, area or suburb.
Same Day Rubbish Removal London
All Junk Removal is a same day rubbish removal company operating 7 days a week, 365 days a year. Our waste collection services are offered to residential and commercial customers alike and we collect all types of junk excluding hazardous materials and asbestos. We offer house clearance, builders rubbish removal, office clearance, garden waste clearance, loft and garage junk removal, etc.
The prices you will pay are estimated on the grounds of the volume, weight and type of the rubbish you want to get rid of. To get a free no obligation quote for your junk removal you could either call us on 020 8099 8511 or Complete an Enquiry Form and we will provide all the information you may need and a price quotation that is inclusive of all charges for the waste collection, labour and recycling. We have no hidden and cancellation charges and the prices are the same for weekends and bank holidays.
In some cases when providing a quote over the phone is not possible, at your request, we will send a two-man-with-a-van team to your property to inspect the waste to be collected and give you the exact price for the junk removal. And only if you agree to the price, they will remove all the rubbish there and then. If you don't agree with their quote, they will simply leave your property.
All Junk Removal has been operating as a rubbish removal and recycling company for a few years now and our team is always trying to improve our services and to research and implement the best possible practices in regards to the minimising of the waste recycling effects on the environment. Therefore, we always try to sort out the collected junk into different types of rubbish and recycle as many materials as possible. We are also involved in the research of the best practices of the Green Nations of the world and we will spare no effort to try and improve the British recycling industry by following the examples of countries such as Sweden whose recycling system is so revolutionary that the country has run out of rubbish and must import it to keep its recycling plants going.
ADDRESS
80 Abbs Cross Gardens
Hornchurch RM12 4XJ