Responsibilities in Waste Disposal for London landlords
A landlord is the owner of a house, apartment, or land or real estate which has been leased or rented to a business or an individual; who in this case, we term to as a tenant. The responsibility of the landlord does not end once they lease their property. The UK has laws stating that the landlord has roles and responsibilities to play as far as their property is concerned. Among these responsibilities is waste disposal, which is their role as much as it is to the tenants. They include;
It is the responsibility of the landlords to provide rubbish bins or what others may term as trash cans. The trash can is provided for easy disposal of waste and collection of the same when the time for the collection comes. Placement of trash cans in the apartment is a role of the landlord. As a landlord, choosing the best trash or garbage can is essential. Such bins can be labeled to ensure that each trash lands to the bin where it fits best. Go through the Tips for Household Waste Disposal.
Ensure waste is disposed of properly.
The landlords should ensure that the waste is disposed of properly in their apartments. Landlords do this by giving simple directions and instructions to their tenants. This is done by ensuring they sort the garbage into a few different bins, bring the trash such as toys and clothing to second-hand stores to be resold or recycled. And also turn food and garden waste into compost. This way, the waste is disposed of properly.
Ensure legal dispose of waste.
The best option for landlords who handle bulky or heavy waste is to hire a skip. It is the responsibility of a landlord to ensure the rubbish clearance company you hire is registered as a Waste Carrier as we are one, who dispose of trash properly, safely and efficiently. Some waste such as old television and fridges are bulky and hazardous. These should not be disposed of in a regular skip. Therefore, the landlord can checkup with us when arranging for a skip to be delivered.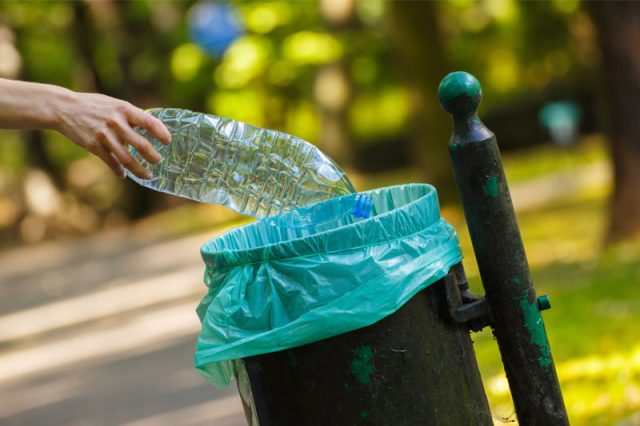 Responsible for removal of trash
Landlords are responsible for the removal of dumpsters out of the apartments. This is entirely their role as the government requires them to have all control over the surrounding areas, waste management around those areas. This is meant to ensure that tenants dispose of waste properly within the property.
Supervise safe and efficient waste collection.
It is the role of the landlord to supervise the collection of waste as well as ensure it is done safely, efficiently, and does not affect the environment or the health of the surrounding people. The safe and efficient waste collection works best to ensure all trash is handled and cleared accordingly. The re-usable, recycle waste, all are put in the right place.
Summary;
There is a saying that cleanliness is second to godliness and this couldn't be truer for London landlords. Tenants are always looking for comfy and secure places to rent, but they also want a clean apartment or home! No tenant wants to go house viewing only to be met by piles of uncollected trash at the entrance.
As a landlord, All Junk Removal is here to partner with you and ensure that you effectively manage all your waste. We have experience and the skills to handle trash from multiple housing units across London. Plus our crews are professional and courteous, we'll clear waste from all your tenants without any interference to their daily lives. The good thing is that we can work out a formula to be billing you at the end of the week or month for all trash collected from your premises. Feel free to contact us if you have any queries or questions.
Author Profile
A blogger who understands waste clearance business and waste management process.